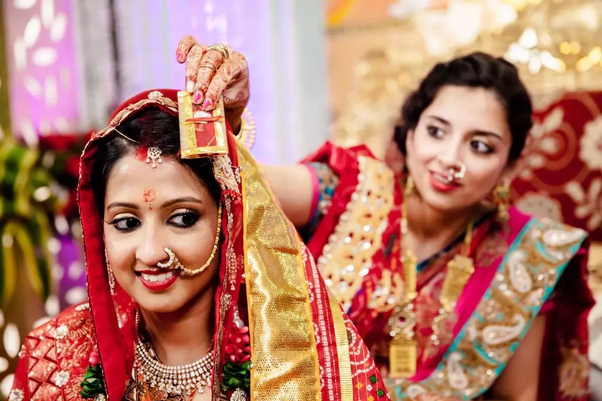 Customs & Ritual in Bengali matrimony
Like all other matrimony Bengali matrimony has own flavor of rich Ritual & customs. Bengali are divides broadly in two groups West Bengal & East Bengal. West Bengal means those recedes in Bengal before 1971 ( Bharat Pakistan ware) and East Bengal means who came from Bangladesh. Bengali pronouns are different in both Bengali group. Bengali wedding rituals are  different for West Bengali & East Bengali.
Bengali marriage  have different tradition & customs in East Bengali and West Bengali. Previous time due to difference of tradition arrange marriage almost impossible between both two community. Presently this problem is gradually reducing and we hope it will be eliminate in near future. Although the cultural difference Bengali marriage compare to other north Indian marriage less fancy and gaudy.
In present scenario educated Bengali Brides and grooms from Bangladesh wants to settle in India or USA,UK etc. Due to Political Uncertainty Specially Bangladeshi educated Bengali Brides  wants to marry Bengali NRI grooms and elite Bengali grooms mostly settle in Abroad they also looking for Bengali brides in Kolkata. Those who want to settle abroad permanently they are also looking for Bengali NRI Brides.
But Bengali NRI grooms from Kolkata are mostly looking for non-working Bengali Brides from Kolkata. They are mostly working in IT sector, Due to uncertainty of posting mostly looking for Homely Bengali Brides from Kolkata.
For Bengali Elite Brides & grooms the matching preference is different. Bengali Elite Brides are mostly engage her father's business or founder of a startup or a doctor they are looking for Bengali grooms settle in Kolkata. Bengali Elite Brides who are celebrity works as a media person like actress in Tollywood Industry they are basically looking for Bengali Doctor grooms Or Bengali Engineer groom in general. Some of Elite Bengali actress brides  are also married Elite Bengali actor groom.
The Bengali Brides & grooms who pass out from IIT-IIM, and other Ivy League University they generally married any Ivy league graduate irrespective of caste & Nation.
For searching matching profile we are provide two Service
Online matrimony Service
Assisted Matrimony Service.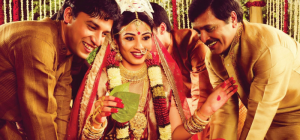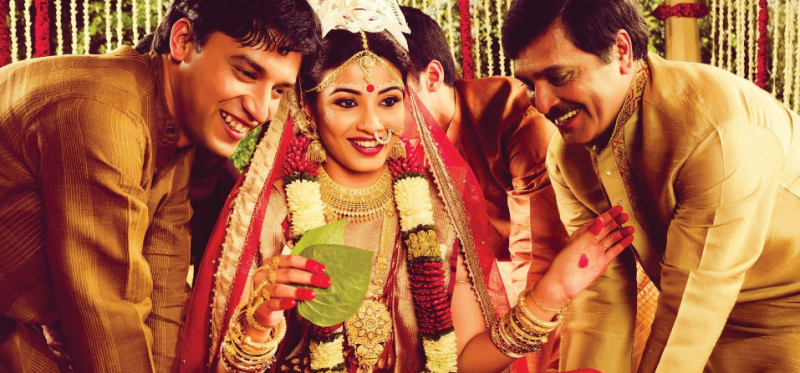 The most effective way to search Bengali bride & Bengali Grooms to search in Online matrimonial website for Bengali. You can get thousands of verified matching Bengali profile for you. You can Register your profile Free.
Salient Feature:
Thousands of verified Matching profile.
Dedicated Customer care
Highly secure , You can hide your Photo, Phone no
Online Chat
Sent free interest
Sent Personalized message
View verified phone number
Assisted Matrimony/ Personalize matchmaking Service
Assisted matrimony or Personalize matchmaking  service is another best way to finding your life partner. Our dedicated marriage agent will search profile for you.. If you are in hurry and want to settle within a specific time then this service is good option for you. Here your relationship Manager assist you to finding your soul mate according to your matching.
NRI Assisted Matrimony Service
This service similar to Assisted Matrimony Service but this service includes NRI Assistant Service. Suitable for Bengali NRI.
Elite Matrimony Service for Bengali Elite , Celebrity and HNI's
Elite and celebrity have more needs compare to other. This service suitable for Wealthy individuals and their families. This service includes optimum level of Privacy and effective for Bengali elite, celebrity, Bengali Actor/ Actress and HNI.
PRE Marriage Investigation/ Background verification Service
As Being most trusted bengali marriage bureau in Kolkata, we provide Pre marriage investigation or Background verification for our member. This service is discreet & confidential. Our marriage investigation team provide you details verification for Job, family etc. This service is extremely recommended before finalizing negotiation.